In honor of her 50th birthday, Barbie was the fashion world's it-girl this year. She had an
entire fashion show based on her
and a
Malibu Dream House themed party
, amongst other Barbie-themed soirees. Most notably, in my mind anyway, was the almost month-long exhibition at
Collette
that featured tons of Barbie themed apparel, accessories and beauty products from a wide-range of well-known brands like Jeremy Scott and Stila. And let's not forget about Karl Lagerfeld's
little involvement in the whole shabang
- Baptiste Giabiconi and Barbie dressed up and photographed by the man himself, how can you not be down?
Regardless, this all happened ages ago...Let's fast forward to now. Christian Louboutin has designed a limited edition "cat burglar" Barbie doll that comes with 4 pairs of loubs, their boxes and dust bags.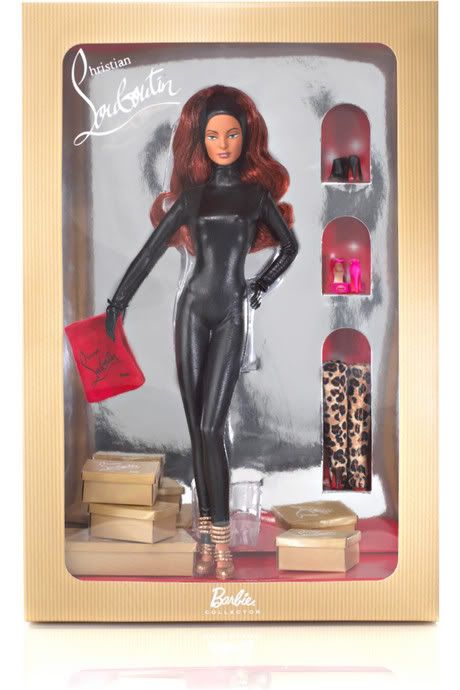 Net-A-Porter
My plastic bff + a damn fine shoe designer? Hi, hey, hi. This is amazing.
So yes, it may seem a bit odd to some that my #1 present on my Hanukkah list is about the same as it was when I was in second grade, but Barbie will always be my number one gal pal.