Havaianas and Essie have collabed, according to racked.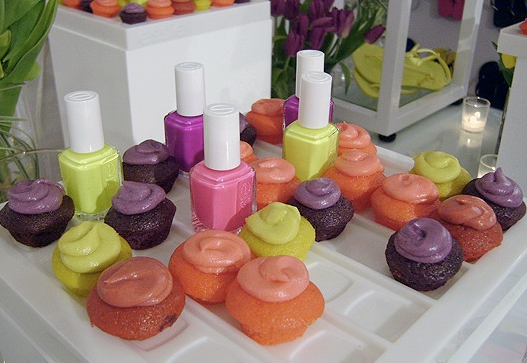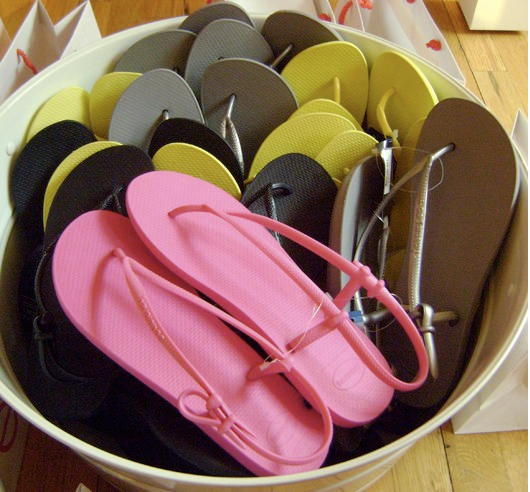 Let's tackle the flip-flops first...Initial thoughts: skinny straps? Not into them. Then my eyes traveled and saw the back strap. What? Why? Serious question. To fance up flip flops? Maybe. To spice things up? probably. But I don't quite understand
why
they'd want to do either. Admittedly, I've never been a huge fan of flip-flops. Yeah, they're good for the beach and college dorm bathrooms, but in my opinion, they cheapen and shlumpify (oh yes, I did) most outfits. That's the exact reason why I think Havaianas should stop trying to be "new" and "cool". Bank on what your customers know and love you for - your classic floppers. Experiment with colors, materials, patterns, whatever, but don't mess with the OG recipe that made your company successful. Plus, I'm pretty sure the whole back-strap thing would take away the "flip-flopping" sound, defying the whole
gimmick of
flip-flops.
But hey, I could be wrong... I mean Crocs thrived in the marketplace, and let's not get into my opinion of those...
Onto the Essie colors...Wowowowazee. They're so freaking bright and adorable. I want all of the colors pictured above on my fingers/toes at the same time. For me, there's something about summer and wanting to experiment with all the colors that I always gag at during the winter in the nail salon. Yellow? Yes, please. Mint green? YESYESYES (this is what I'm planning on getting when I get a mani next!). All of Essie x Havaianas colors? Right on, let's do it.
Currently Listening to: Seaweed Song - Passion Pit

Side note: I couldn't think of a good title, so I used the song I'm currently listening to because I figured seaweed - beach - flip-flops - pedicure (i.e nail polish) required.